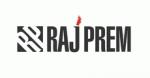 LONDON, UNITED KINGDOM -- (Marketwired) -- 04/30/15 -- Internationally acclaimed collector and curator, Raj Prem, and London-based photography mecca, Proud Galleries, announced a new show featuring images of The Beatles, Jimi Hendrix, and The Rolling Stones which is set to open next week. A special treat for visitors will be a number of astonishing, rare prints based on Dominique Tarlé's beautifully evocative photographs from Villa Nellcôte, where The Rolling Stones, escaping the UK's punitive tax regime in 1971, decamped and recorded 'Exile On Main Street'.
Dominique Tarlé's works are displayed in association with Raj Prem Fine Art Photography, comprising and integral part of the Proud Galleries' permanent collection. Prem has presented close to 100 exhibitions all over the world. Originally working as a music journalist, Prem found his passion for private photographs of his favorite musicians almost twenty years ago and was in fast a co-curator of the first rock photography show in the United States, back in 1997. Just one year later, the Proud Galleries opened its doors in London, dedicating its space to photos evolving around pop culture, rock & roll, sporting moments, and fashion.
Next to Mick Jagger and his band members, The Beatles play a central role in many shows featuring unique paintings, photographs, and printings of the Fab Four. Proud Galleries is, in fact, the only gallery worldwide to exhibit the last remaining Abbey Road session photographs, signed by Iain MacMillan. "During his lifetime, Iain produced and signed a number of color prints of the Abbey Road session photographs, made to the highest archival standards from the original transparencies," says Gallery Director, Kate Boenigk. "Iain passed away in 2006 and signed examples of his work, made during his lifetime, which are truly finite and scarce. As such, they are highly prized amongst Beatles collectors and we are honored that Raj Prem has consigned this rare collection to our galleries."
Proud Galleries and Prem partnered more than ten years ago and have since then collaborated on many exciting and cutting-edge exhibitions, such as the landmark show 'The Decca Years: The Rolling Stones 1962-1971' in 2010, which showcased the work of photographers Gered Mankowitz, Ethan Russell, Philip Townsend, and Jerry Schatzberg from the band's heyday. Highlights included images from the infamous 1969 US tour, personal shots taken in Tangiers and the California desert, and sensual photographs from Villa Nellcôte [source: http://www.allinlondon.co.uk/whats-on.php?event=74515], granting visitors a chance to get up close to their icons.
"Depending on the circumstances, private photos can allow us to experience stars as regular people, or let us witness their creative process that so often culminated in musical masterpieces," explains Prem his motivation to continuously strive to uncover new treasures. "And working with a renowned institute like Proud Galleries gives me the invaluable opportunity to share my passion with other art and music lovers, and draw them in to the mystical lifestyle of the 1960s and 70s." The Raj Prem Collection can be seen at Proud Galleries in London. Prints are available for purchase through the gallery's website. For further information on Raj Pram and his latest findings, check out his blog at http://rajpremnews.com
Proud Galleries Official Website: https://www.proudonline.co.uk
Raj Prem Proud to Display Rare Beatles Photographs: http://www.streetinsider.com/Press+Releases/Raj+Prem+Proud+to+Display+Rare+Beatles+Photographs+50+Years+After+Bands+First+Concert+in+the+USA/10449834.html
New Taschen Rolling Stones Book: http://finance.yahoo.com/news/raj-prem-philip-townsend-featured-164114861.html
Image Available: http://www2.marketwire.com/mw/frame_mw?attachid=2813681