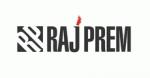 LONDON, UNITED KINGDOM -- (Marketwired) -- 04/02/15 -- Pattie Boyd lived the rock star life and documented it through her camera lens. Married first to George Harrison and then to Eric Clapton, Boyd has been known as the muse who inspired two of the greatest love songs in rock history -- Harrison's "Something" and Clapton's "Layla." Her access and life within the music world was unprecedented and she recorded it all in the moment, writing a popular column at the time, "Pattie's Letter From London," for 16 Magazine and shooting thousands of photographs. An extensive collection of 70 pieces just debuted in the latest show "Shared Memories: Photographs by Pattie Boyd" on February 17, curated by Pattie Boyd for the San Francisco Art Exchange, an institution that has become a favorite amongst rock fans, thanks to the outstanding exhibitions they have realized together with art expert Raj Prem. An internationally acclaimed curator and collector whose extensive photograph exhibition featuring rock legends from the 1960s and 70s, Prem pioneered the concept of music photography. Until his first show premiered at SFAE in 1996, little attention or artistic credence was given to the often candid snaps backstage and in real-life.
"Shared Memories: Photographs By Pattie Boyd" includes revealing images of her former husbands, Harrison and Clapton, of course, along with many other intimate and revealing pictures of Mick Jagger, Marianne Faithfull, B.B. King, Jeff Beck, Mick Fleetwood, and Ronnie Wood among others. Several other portraits stem from a collaboration between Boyd and Ronnie Wood -- who, besides being one of the Rolling Stones, has become a renowned painter in his own right -- when Wood was commissioned by composer Andrew Lloyd Webber to create a triptych portraying 50 celebrities. Wood asked Boyd to photograph each person as studies for the massive mural, and Boyd credits the experience with deepening her range as a portraitist. Prem is responsible for first bringing Pattie Boyd's work to public light, with a 2005 exhibition of her solo works, which likely increased the publicity of the current SFAE show, in which nearly every print was sold, priced from $1,400 to $3,000.
It was a deep love for the Rolling Stones in particular -- for the stories behind the photos -- and the almost mystical sense of access each photograph represents which propelled Raj Prem to international prominence as a curator. He told the Financial Times in 2011, "It's the back stories I find really interesting. At the time, of course, I was a fairly studious, short-haired boy living in Richmond: I had no idea what was going on around me." But when he saw his first copy of Rolling Stone magazine he was struck by the visuals, "I wasn't as enamored of the polemical text as I was by the images, which burnt themselves into my mind." [source: http://www.ft.com/cms/s/2/2b312c24-6570-11e0-b150-00144feab49a.html#axzz3VR8eu7s9]
Raj Prem has staged 95 exhibitions over the course of 18 years. His company, Raj Prem Fine Art Photography, has collaborated on 40 of them with San Francisco Art Exchange and its owners, Theron Kabrich and Jim Hartley. Along with Pattie Boyd, Prem has worked with all the top rock photographers of that era, including Robert Freeman, Michael Cooper, Michael Joseph, Peter Webb, Iain Macmillan (the Abbey Road collection), Jerry Schatzberg, Terry O'Neill and Dominique Tarlê. His collection has been exhibited in countries around the world, including the Snap Gallery, Atlas Gallery, and Proud Galleries, where The Beatles fan can awe at some particularly rare Abbey Road prints.
To learn more about Raj Prem Fine Art Photography, visit: http://rajpremnews.com
San Francisco Art Exchange: http://www.sfae.com/index.php?pg=600063
Yahoo! on Raj Prem: http://finance.yahoo.com/news/raj-prem-philip-townsend-featured-164114861.html
Image Available: http://www2.marketwire.com/mw/frame_mw?attachid=2795589