The new Loving Essential Oils guide on choosing and buying low-cost essential oils has been launched. It was written to help those who are on a budget to spend wisely on the scented potions.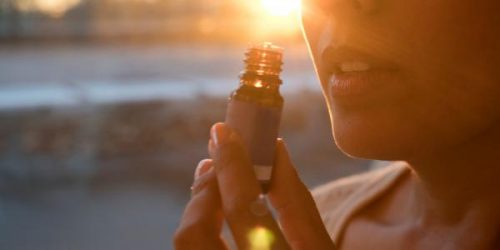 Orland, United States - October 21, 2020 /NewsNetwork/ —
A new essential oil guide has been launched by Orland CA-based company, Loving Essential Oils. The guide details the financial cost of essential oils and how buyers on a budget can find high-quality but inexpensive versions of the product.
Details can be found at https://www.lovingessentialoils.com/blogs/essential-oil-tips/top-30-affordable-essential-oils-for-a-limited-budget
The newly released guide, which was written by certified aromatherapist Jennifer Lane, comprises five tips on finding affordable essential oils along with a list of the top 30 essential oils one can get on a limited budget. It also teaches users how to dilute their oils for a longer-lasting supply.
According to the guide, a simple way of saving money and preserving one's essential oils is to first dilute the high-quality brand with a carrier oil before applying them topically to the skin. On this note, users are assured that one drop of oil can go a long way. The diluted portion, it adds, can be applied to a large area of the body and help prevent skin irritations.
The first tip to buying essential oils on a budget, according to the guide, is to not overspend. Lane shares her experience of buying her first sets of oils in bulk what she considered at the time to be the best deals. This, the aromatherapist surmised, caused a hindrance in the growth of her oil collection.
During her first-time experiences in purchasing too large a collection of essential oils, Lane also discovered that the oils expired despite the vendors assuring her that they wouldn't. As such, she advises that knowing what oil to buy, how to store it, when it was opened, and how much oil is contained in the bottle are all factors one should consider to avoid expiration.
Given Lane's past trial and error experiences with purchasing essential oils, she advises that one buys fewer bottles at a time. The aromatherapist encourages individuals on a low budget to purchase no more than three oils at a time. This, she explains, will give one time to learn about each oil, getting comfortable using each, and finding out how one's body reacts to them.
The guide also encourages those on a low budget to take into consideration buying the right sized bottles of the essential oils. This is especially important when purchasing a new scent about which one might be uncertain, and will save one from wasting money.
Lane, who is also the owner of Loving Essential Oils, has also compiled a beginner's guide to understanding essential oils.
For information on this guide, visit https://www.lovingessentialoils.com/blogs/essential-oil-tips/how-to-quickly-understand-essential-oils-for-beginners
Among the top 30 affordable essential oils listed in the guide are balsam fir, cedarwood atlas, cinnamon leaf, citronella, cypress, and lavender. With this expansive list, one can create a personal wish list which one can use to make requests for gifts or as a guide to start a savings fund.
To find out more about the best priced essential oils, interested parties can click on the links above.
Contact Info:
Name: Jennifer Lane
Email: Send Email
Organization: Loving Essential Oils
Address: 831 4th St PO Box 763, Orland, CA 95963, United States
Website: https://www.lovingessentialoils.com
Source: NewsNetwork
Release ID: 88981574